The True Reason Manchester United is Underperforming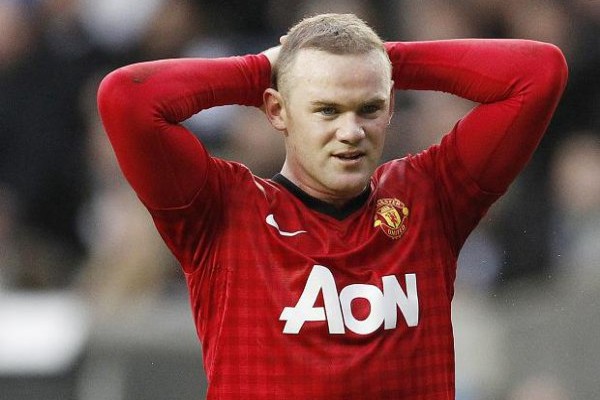 With the worst season in the last thirty years directly following Sir Alex Ferguson's final title-winning season, many fingers are pointing as to why the Red Devils are falling so fast. What is the true cause?
Some blame David Moyes: endless memes and countless trolls have been spawned on the internet, along with many so called supporters chanting 'Moyes out'. In fact, the 'chosen one' banner at Old Trafford had to be protected from angry fans.
Their reasoning usually follows one of two lines. Either he isn't a high-class manager and can't get respect and command world-class players at a club bigger than Everton, or his tactics are old-fashioned and not suited to the United squad that he has.
While admittedly the current squad is flawed, with primarily the same players United won the Premier League by 11 points last season.
Some blame the players—either not enough work, over-rated players, or they aren't playing together, what have you. I'd like to submit that the true cause of United's problems is the most injuries we've seen in years.
Think about it—IN THIS SEASON ALONE: Literally every center back has been injured for at least three weeks.
Evra has been injured three separate times Rafael, who has been at time the best player on the field for United, has been injured five times.
Carrick, the reliable holding midfielder, has been injured twice.
Robin Van Persie has already missed more than two months with injury and is out for at least six more weeks, injured after scoring a sensational hat trick to vault United over a hugely underrated Olympiakos side.
Fellaini goes out after wrist surgery for over 6 weeks Wingers injured, so many defenders injured that Michael Carrick starts at center back against West Ham.
So I propose that Moyes is NOT the main reason that United are 7th this season.
In fact, I propose that they could be lower than that with all of the injuries we've suffered this year.
Led by Rooney, the emergence of Januzaj, and the incredible toughness from players such as Antonio Valencia who played 70 minutes with only one eye, we are actually doing well considering how many players we've been lacking at times this season.
With a good transfer window (which doesn't mean getting players, it means getting players that fill our holes, not another number 10), a little bit of luck as far as staying healthy, and our up and coming youngsters, such as Januzaj, Zaha, Powell, and Lingard, we have a massive chance at coming back stronger than ever next year.
No matter what happens though, just remember, if you can't support us when we lose, don't cheer for us when we win. Through thick and thin, we stand united. 
Follow @dasher246 on Twitter