Dr. Dre: From NWA To Apple…Quite The Journey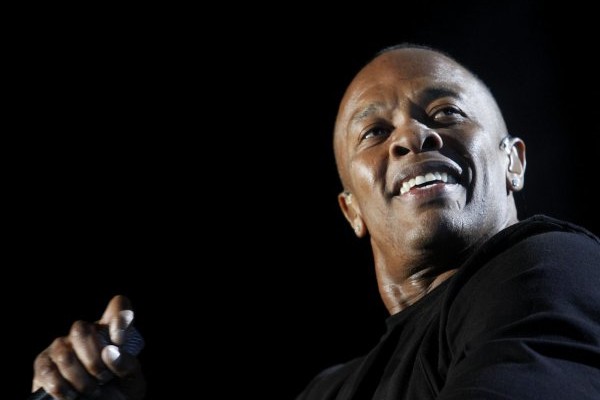 There are a lot of influential people who have blessed the music world with their presence in the last 50 years. There have been musical pioneers like the legendary Beatles. Awe-inspiring solo acts like Michael Jackson and Madonna. There have been visionaries like Quincy Jones, David Geffen, and Russell Simmons who have seen the potential in the music industry and given the world some incredible acts.
And even tech genius like Steve Job that saved us from our bulky walk-mans and disc-mans and introduced us to something called iPods. Absolute legends. The list of important and influential people in music is perpetual and a sight to behold. But with the news that Apple has announced that they are purchasing the Beats By Dre brand for $3 Billion Dollars, there has to be another name added to the list of musical icons…Dr. Dre.
Andre Young AKA Dr. Dre has been influential throughout every phase of his career, and it's safe to say this deal with Apple solidifies his position in the music world as one of it's greatest innovators.
NWA and the Birth of West Coast Gangsta Rap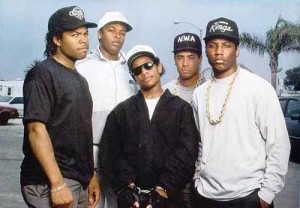 In the late 1980's Dr. Dre, Eric "Easy E" Wright and a host of others including Ice-Cube formed California super Group Niggaz with Attitude. Between the name, the lyrics, their brash style and no hold barred depictions in their videos, this group started a cultural phenomenon that is still heard in West Coast music even now. Dre would produce the records and brought the group musical success on the charts with records like "Express Yourself" and "Straight out of Compton." As with anything, success took its toll on the young musicians and their views on the NWA experiment were vastly different. So after four years, Dre left NWA to join a young label owner by the name of Suge Knight on his new label Death Row Records. Let the fun Begin.
Death Row Records, Snoop Dee O Double G, and Dre's Fall from Grace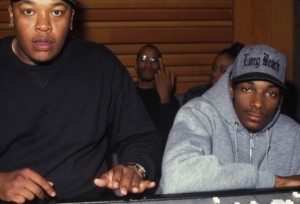 After, being a founding member of the West Coast's legendary Gangsta Rap group NWA, Dre joined what would turn out to be the West Coast's most influential gangsta rap label known as Death row. While, Suge Knight handled the public relations and media portions of building up the label, Dre did it by discovering talent like Daz Dillinger, Kurupt, and future super star Calvin "Snoop Dogg" Broadus.
Snoop should have been the first sign that Dre had an eye for talent and business. He brought on Snoop and Snoop went on to have one of the greatest rap careers in history. None of that would have been possible if not for Dre's vision and tutelage. With hit records coming regularly from Death Row, the label took over the hip-hop market. Dre produced classic albums like the Chronic and Doggy Style, while producing hit records for the other super-star on the label Tupac Shakur.
Unfortunately, from the stories that surfaced during that time and in the years since, Death Row was a very shady company. Dre became uncomfortable being associated with the label. He left Death Row records with nothing, and went on his way with no real plan in mind. In an interview years later, Dre said, "I left Death Row with no money, but left with something far more important, peace of mind."
With a clear head and tons of experience being the architect of two different important musical entities, Dre decided he had enough of working for others and started his Aftermath label in 1996. But even with his own label Dre was basically a forgotten man in the industry.
Aftermath dropped albums like "Dr. Dre Presents the Aftermath" and "The Firm" in its first two years of existence. Both had minimal success but neither took Dre to the heights of his NWA and Death Row days. But it would not be long until Dre did what Dre does best, rise to the top.
The Birth of Slim Shady and On To The Next Episode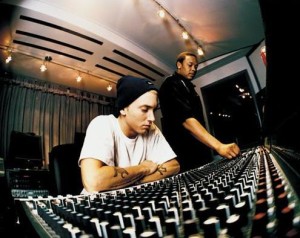 Discovering one rap legend should have been enough to define a career. Finding two should have gotten him a statue erected in his honor. Especially when the second rapper broke multiple records for album sales. Dr. Dre discovered Marshall "Eminem" Mathers by listening to a tape of Eminem rapping during a battle.
He reached out, liked Em, and signed him to Aftermath. Em's first album "The Slim Shady" LP was the 3rd album released under Aftermath and was the album that really made people pay attention to Dr. Dre again. People remember Dre for being a hard-core gangsta rap rapper. But now he was producing records for a white Detroit rapper that rapped about drugs, terrorizing people and relationship issues?
The Eminem and Dre partnership on the Slim Shady LP made people take notice especially the catchy first single "My Name Is." But it was the follow-up album, the "Marshall Mathers" LP that set the world on fire. 
Controversy sells, and there was nothing more controversial than Eminem. He poked fun at the gay and lesbian community, pop stars, actors, actresses, political figures, and anyone he set his sights on. And he wasn't just a spectacle; Eminem could actually rap. And that's why Dre signed him.
Eminem is one of the most talented lyricists in hip-hop history and Dre knew it before everyone else did. The MM LP sold 1.76 million records in its first week and shattered every hip-hop album-opening week ever. In 2009 his album sold over 10 million copies giving it diamond status and making it the 4th highest selling album of that decade. Discovering Eminem was another example of Dre's ability to stay a step ahead of the competition.
Eminem took the world by storm and helped cement Dre and Aftermath as a premier rap label. And after 5 years out of the recording booth himself, Dre dropped his own colossal record "Dr. Dre 2001." With 2001, Dre paid homage to his Gangsta Rap roots with cuts like "Next Episode" and "Still D.R.E.," while acknowledging all of his former detractors with "Forgot about Dre," featuring his protégé Eminem.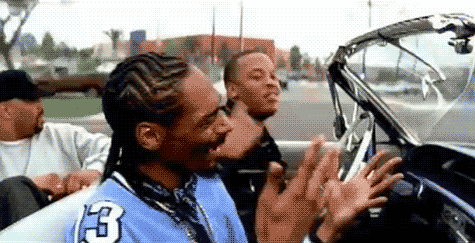 Dre went on to sign another rap giant in 50 Cents who sold tens of millions of records and started a G-Unit movement. It was history repeating itself with Dre and Aftermath. He helped build a successful label in Death row, and repeated the same feat for a second time with Aftermath. The difference the second time around was there was no cesspool and anarchy behind the scenes. There was no Suge Knight. Now Dre was the boss and he made sure he did things correctly. But Dre was not done there. Not by a long shot.
Beats, Apple and Icon Status 
Not being satisfied with being a music mogul and legend, Dre decided he wanted to be a business giant as well. In 2006 Dre and Interscope Records head Jimmy Iovine founded Beats Entertainment. With Beats Entertainment, Dre and Iovine set out to capture the headphone and music streaming market.
And they hit a homerun, something Dre has been known to do. After sales and stocks purchases by HTC in 2011, and the purchase of MOG music streaming service in 2012, Beats entertainment was valued at $1.05 Billion dollars in 2013. It took only 7 years for Dre's new venture to reach over a billion dollars in net worth…I'd say that's good business.
And now Dre has taken his business savvy one step further with the announcement by Apple that they would be purchasing the Beats brand for an estimated $3 Billion dollars. (For an excellent read on the Apple/ Beats deal check out this great post from the Guardian's Heidi Moore) http://www.theguardian.com/technology/2014/may/28/apple-buys-beats-dr-dre-music-streaming 
Once Apple comes calling you might as well retire because it's Apple. It's been a very interesting career that Dr. Dre has led. He was at the top from the outset with NWA, he left behind a successful label in Death Row to start his own venture, he hit bottom at the beginning of Aftermath, and in four years turned
Aftermath into a powerhouse music label that is revered in the rap and music world. Dre has always been a step ahead of his contemporaries. And that's why he's a music legend. Not bad for a kid from Compton, California. Not bad at all.
Follow @LSN_Frantz on Twitter