1998…Greatest Year In Hip-Hop History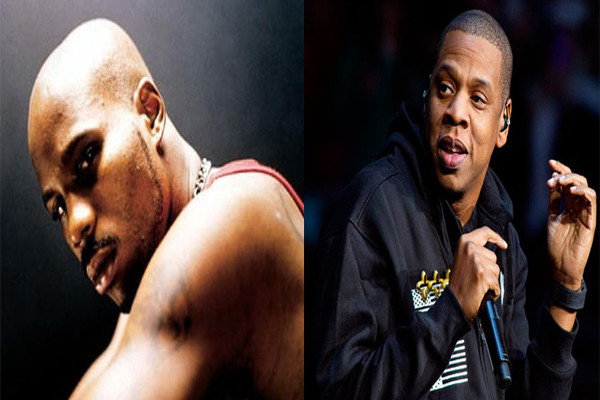 There have been a lot of special years in hip-hop history. The two that have always stuck out for me were 1994 and 1998. I had a good debate with two hip-hop aficionados on why I felt 1998 was bigger than 1994 for hip-hop. (Side Note: If you love hip-hop, follow these guys: @jbucks614, @louiev_, and @Tarikwon_) They both felt 1994 was better do to the quality of debut classics that were released from Hip-Hop legends like Nas, the Notorious B.I.G and Outkast. It's hard to argue '94 wasn't a great year because I have it second. But for me, from albums, to movements, to musical industry impact, to shifting of landscapes from one coast to another, 1998 was the greatest year in Hip Hop history.
A Changing Of The Guard…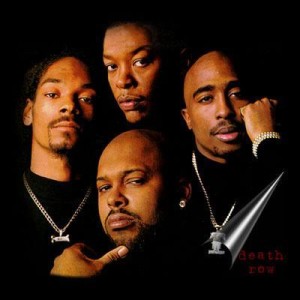 Prior to 1998, the Hip Hop industry had no guidance. There wasn't one specific location that could stake a claim as the place where Hip-Hop was king; and in Hip-Hop, a place like this is necessary. Here's why, Hip-hop is a verbal gladiators sport. It thrives on competition and bragging rights. From 1994-1996 hip-hop was ruled by the West Coast with an iron fist. Between Death Row records and their two brilliant young artist Tupac Shakur and Snoop Dogg, the production of Daz Dillinger, Mel Man and the legendary Dr. Dre, the West Coast was a goliath.
It seemed people were scared of what Suge Knight was capable of doing if anyone attacked the West Coast Empire. There were other acts like West Side connection putting out music adding the mystique that was west coast rap. But slowly but surely, the west coast began losing its grip. The king of the west coast rap scene Tupac Shakur was gunned down in Las Vegas, Dr. Dre had enough of the terrible working relationship he had with Suge Knight so he left, and Snoop managed to find his way to Master P's No Limit Record label. Once Death Row's and the West Coast's reign was over, there was no dominant area of the country.
Rappers would just rep their towns and put out music. But in 1998, that all changed drastically. The birthplace of hip-hop, New York City, started putting out more than just music to rep their city; it was more than that. They were putting out albums and doing certain things to cement that year as the one in which every hip-hop fan during that era would bookmark as the greatest year in the genre's history.
The Music, The Movements, The Bravado…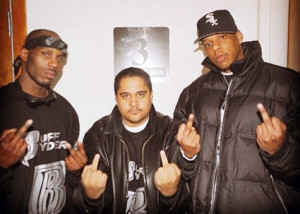 Looking back at it now, two rap lines from the same artist, Jay-Z, epitomized 1998; and both had their significance as to what the year epitomized and why it was so impactful. The first line was from his legendary collaboration with an aggressive newcomer from Yonkers, New York named DMX. On Jay-z's 1998 album Volume 2…Hard Knock Life, the two joined forces on the banger "Money, Cash, Hoes" which was produced by up and coming super producer Swiss Beats. In that song, Jay rapped, "What's the dealings/It's like New York's been soft ever since Snoop came through and crushed the buildings/I'm tryna restore the feelings." It didn't seem like much on first listen, but Jigga was letting the world know exactly what was transpiring in 1998. Unity.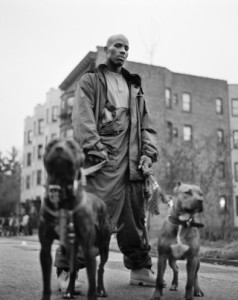 For years New York City was rife with civil wars between Big and Nas, or Big and Rae, or whoever it may be. If there's no unity, then there is no common goal for the betterment of a goal. On Hov's album 1998 album, he had New Yorkers like DMX and the LOX helping him join in on his chart-topping epic. The same went for DMX's 1998 debut It's Dark and Hell is Hot. X had his own features like Mase and the LOX callabo with him. New York was doing things together, and for the most part they were doing this out of love for music. Of course Nas and Jay weren't close at the time, and underneath all the camaraderie in the city there were little tensions brewing between Queens Bridge and Roc –A- Fella and Terror Squad, but the music was so transcendent in that year that New York just kept pushing to see how far they could go.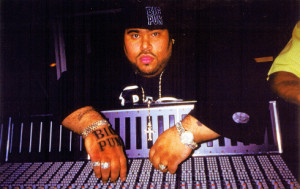 The late great Big Pun dropped his debut album Capital Punishment that year and just added to assault that New York rhyme spitters were delivering. Then there were other albums from underground legends Tribe Called Quest who gave us The Love Movement, Black Star dropped their debut "Mos Def and Talib Kweli Are Black Star", Gang Starr dropped their legendary Moment of Truth album, and there were countless other great records that year. New York was killing it, but it wasn't just New York City. Between the Ruff Ryders movement, the Roc-A-Fella movement, and the Terror Squad movement, NYC hip-hop was taking control. But regardless of what was happening in the Big Apple, there were other regions and cities doing it big for 1998 as well.
It Was Bigger Than Just New York…
As much good as New York was doing in 1998, the South was putting out some amazing material. And yes, it was amazing in case any fellow New Yorkers want to scoff at that. Two Southern albums dropped in 1998 that were Landmark records. Juvenile's 400 Degreez and Outkast's Aquemini. If someone plays "Rosa Parks" from Aquemini right now, it still rings off like the first time it was ever played. Aquemini was a Tour de Force and it got "5 mics" in The Source Magazine when getting 5 mics actually meant something special. And then there was 400 Degreez in all its Southern bass heavy New Orleans drawl greatness. Even now in 2014, my friends and I will just come out of nowhere and say "You see me, I eat sleep shit and talk rap, you see that '98 Mercedes on TV I bought that, I had some felony charges I fought that" and "If I ain't a Hot Boy then whaddya call that?" from his single "400 Degreez."
While New York was working together to bring the hip-hop crown to the east coast, the South was embroiled in the beginnings of their own Civil War between Juvenile's Cash Money Records and Master P's legendary south label No Limit Records. Juvenile's album put Cash Money on the map and shined light on the South in a year where New York was having its ultimate re-birth. Aquemini and 400 Degreez were two of the best albums that years and are regarded as classics now as well they should be. But there is one more place, or one more entity, or rather, there's one Queen I haven't mentioned in this entire piece and she deserves a section all her own.
The Greatest Female Rapper To Ever Grace A Microphone Is Here…
1998 year was not a year only dominated by male rappers from New York and the South. On the contrary, one woman jumped into the fray and cemented herself as the greatest female rapper of all-time, and her name is Lauryn Hill. L-Boogie from the Fugees dropped her classic album The Miseducation of Lauryn Hill in 1998, and she let the world know she was bigger than just the beautiful rapper/singer from the Fugees. Her album was the showcase of a woman who was bigger than hip-hop, bigger than R n B music. Lauryn's debut mixed rap, with doo-wop from the 50's and 60's and soul from the 70's to create a masterpiece. From tracks like "Zion", to "Doo-Wop (That Thing)," and my favorite Lauryn record of all-time "Everything is Everything", L-Boogie took us into a world bigger than what we saw on the Fugees 1996 classic The Score. This was all Ms. Hill, all by her talented lonesome in a game dominated by her male counterparts. Every bar Lauryn spit on The Miseducation is a quotable, and every note the Goddess sang gave you goosebumps.
There is no female MC in history that can come close to Lauryn's bars for me, and I mean that with all due respect to other greats like MC Lyte, Lil Kim and Foxy Brown. Lauryn won 5 Grammy awards for her debut solo album and it was nothing less than she deserved. All Hail the Queen.
Everyone Pushed Everyone Else To Be Great…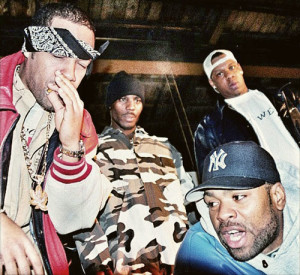 Earlier in the piece I said there were two Jay-Z lines that defined 1998, and Hov basically prophesized what was happening…sort of. The second line from Jigga that defined that year in my opinion came from his hit single "It's A Hard Knock Life." The line that told me this was going to remain one of the greatest years ever was when he said, "I gave you Prophecy on my first joint, but y'all all lamed out/didn't really appreciate it until the second one came out/so I stretched the game out/etched your name out/put Jigga on top/and dropped album non-stop for you nigga." When you hear that line, it doesn't seem like much. But after all these years and seeing at where Jay-Z is now on the musical landscape, he was telling us his master plan from that line.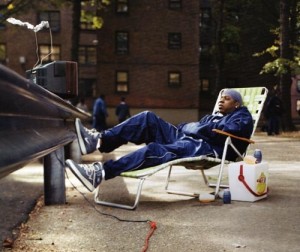 The man has dropped numerous #1 on the chart albums, he became King of Hip-Hop during this 1998 New York re-birth era, and he was telling the world "I gave you a classic with Reasonable Doubt, yet you decided to not pay attention." Then once In My Lifetime volume 1 dropped, people started paying attention, and now with this record, I'm taking over." Jay knew it from then, and hip-hop knew it. When he started his ascension to the thrown it was now "everyone catch up with what I'm doing." And it worked perfectly. This created competition for everyone and gave the hip-hop community a target and person to try to dethrone. This was what the game lacked after the passing of B.I.G and Tupac. Once Jay said that, it was survival of the illest in Hip Hop. Amazing. 
In mid-October in 1998, four of the six new albums that appeared in the Billboard top 10 were hip-hop albums. And in the same month Jay-Z, Outkast and Lauryn Hill occupied the top 3 spots on the charts. It was an unprecedented feat in hip-hop until that year. 
I was there in 1998 to witness everything great that transpired that year. And for years I told myself one day I would put pen to paper to express my love, joy and admiration for all the artists and people who made 1998 the greatest year in hip-hop history. So to 1998, and all the people who made you the greatest year in hip-hop, I salute you. Hip Hop Stand Up!
Follow @LSN_Frantz on Twitter